Submit your best work from 2020 today
See also

Last year winners
About Joseph Napolitan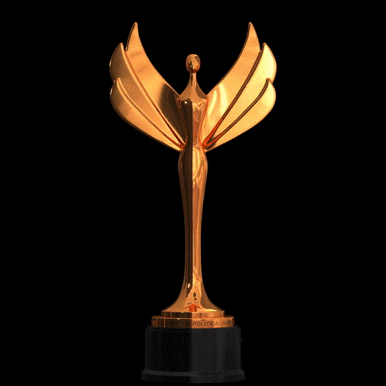 The Washington Academy of Political Arts & Sciences® (WAPAS) is pleased to announce the 10th Annual Napolitan Victory Awards®. For the first time since its foundation, the awards extend their call to professionals who work with English-speaking audiences.
The Napolitan Victory Awards are recognized as the most prestigious and coveted accolade in the world of politics.  They have been referred to by dozens of international media outlets as the "Oscars of Politics."  Each year, the WAPAS seeks to award the best of political campaigns, innovators, creators and leaders, activists, strategists, politicians, and other professionals committed to excellence.
Each year nominees and winners represent the upper echelon of their field during a Gala held in Washington, D.C.  While every year many awards recognize multiple winners in different political professions, very few have earned the golden NAPOLITAN statuette for their achievement in excellence.
WHY PARTICIPATE? 
Winning the golden statuette signifies the highest honor for a political professional, project and/or campaign.
Winners enter an elite group of professionals who represent excellence in their profession and are identified as the best of the best in their profession.
The Napolitan Victory Awards reach more than 30 countries and, in most categories, recognize only the top spot.
SOME NOTABLE WINNERS
POLITICIANS
Epsy Campbell Barr (Vice President of Costa Rica)
José Mujica (Former President of Uruguay)
Marta Lucía Ramírez (Vice President of Colombia)
POLITICAL CAMPAIGNS
"TODOS" – 2019 Argentinian General Election: Alberto Fernández, president of Argentina
"España Viva" – 2019 Spain's General Election – VOX party
AMLO – MORENA MÉXICO 2018  – Mexican General Elections
Ecuador Presidential Election 2017: Lenín Moreno
"Peruanos por el Kambio" –  Peruvian Presidential Campaign 2016 – Pedro Pablo Kuczynski
POLITICAL CONSULTANTS
Joseph Napolitan
Michel Bongrand
Jose Luis Sanchis
Dick Morris
Ralph Murphine
HOW TO ENTER
Three simple steps:
Read the general rules for the awards.
Review the categories and register online choosing the category in which you will apply (You will receive a link and PIN for completing your application).
Submit your application.
IMPORTANT DATES
| Date | Activity |
| --- | --- |
| | |
| January 15 – May 31 | Spanish Branch Registration |
| June 1  – August 30 | ENGLISH & PORTUGUESE REGISTRATION |
| | |
| TBA | Review of applications by voting members of the Washington Academy of Political Arts and Sciences®. |
| TBA | Nominees are announced. |
| TBA | GALA: NAPOLITANS 2021, and special celebration for winners of 2020. |
FEES & IMPORTANT DATES
The costs for application fees are as follows:
Regular entry fee: $175
Introductory Price US $49 (English Branch)
All entries must be based on a work, special achievement and/or campaign that took place between January 1 and December 31, 2020 (these dates will be referred to as the year in question).
When applying, every political consultant agrees to follow the following Code of Ethics*:
I will not promote any activity that corrupts or degrades the activity of political consulting.

I will treat my colleagues and clients with respect and will never intentionally damage their professional or personal reputation.

I will respect the trust of my clients and will not disclose confidential or privileged information obtained during our professional relationship.

I will not encourage voting that is based on racism, sexism, religious intolerance or any form of illegal discrimination and I will condemn those who use such practices. In turn, I will work for equal voting rights and privileges for all citizens.

I will refrain from false or deceptive attacks against an opponent or member of your family and will do everything in my power to prevent others from using such tactics.

I will document in a precise and complete manner any criticism of an opponent or his professional career.

I will be honest in my relationship with the media and I will answer questions frankly when I have the authority to do so.

I will use the funds I receive from my clients, or on their behalf only for the purposes billed in writing.

I will defend democracy against totalitarian regimes, understanding that it is not a perfect system, but it is the best system.

I will not support any person or organization that resorts to practices prohibited by this code.
* Adapted according to the Code of Ethics of the American Association of Political Consultants.
The official languages ​​of The Washington Academy are English and Spanish.
Each entry must be submitted online, paid and completed during the dates indicated for this purpose. Those that are not submitted in the established period, or are incomplete, will be automatically disqualified.
Each applicant is responsible for submitting their entire entry. Administrative members of the academy can offer advice and information to find the most appropriate category and support ways to present the best possible proposal.  However, it is the responsibility of each participant to gather, formulate and submit their documentation.
The work, data and achievements submitted must be somehow linked to political fields such as consulting, marketing, communication, activism, campaigns or political causes, political education and/or leadership. 
Note: The location of the campaigns will not be relevant for the final evaluations.
If you submit an application based on a political campaign, you must present a proof of authorship of the consulting work and/or authorization of the client or owner of the rights of the contents raised.

The falsification of any document will result in immediate disqualification and permanent banning from participating in the awards.
The Washington Academy of Political Arts and Sciences® reserves the right to change the category of any entry without prior notice, if deemed necessary.
Voting members of the Washington Academy of Political Arts and Sciences® or administrative members may not apply for the awards during the year in which they participate as a jury. General members of the Academy can participate and submit their entries.  MPR Group employees, affiliated companies and brands as well as members of their immediate family are not eligible to participate in the awards.  Volunteers of events organized by MPR Group are allowed to  participate.
Applicants can send the same application in different categories, if you meet the necessary requirements.
Any attempt to influence voting members of the Washington Academy of Political Arts and Sciences by a candidate will be grounds for disqualifying their applications without prior notice. Likewise, the intention of acquiring results or private data of the winners or nominees before the public announcement, will be considered a serious fault and may result in the disqualification of their work.
The Washington Academy of Political Arts and Sciences® promotes blind voting to ensure the integrity and fairness of the awards. Details about an applications' authors, contact and other administrative data, should be included only in the specific space for this information in the online form.  This information is not shared with the voting members of the Academy.
The winners of each category will receive one (1) trophy statuette (without cost) during the gala. It is estimated that about twenty of the main categories will be presented on the stage. These group of winners will be determined by the governors of the Washington Academy of Political Arts and Sciences®.  The winners have the right to acquire additional replicas at an extra cost.
In case a nominee and winner can not attend the gala, they can send a representative to pick up the trophy during the event. It is strongly encouraged that winners or representatives attend the gala to receive the award and network with politicians and other political consultants from all over the world.  In case attendance is absolutely not possible, then the trophies can be mailed up to 90 days after the event, at an additional cost of handling and shipping.  Any trophy not claimed within 90 days will be declared as "abandoned".
The official trophy statuette of the Napolitan Victory Awards is registered property and all rights are reserved by the Washington Academy of Political Arts and Sciences®.  The winners are hereby made aware that the official trophy and/or authorized replicas cannot be reproduced or used in any commercial manner unless written permission is obtained from the Academy. Each official statuette carries a unique serial number that is linked to the winner or winner of the same and its possession is solely for the benefit of the winners.  The integrity of the statuette trophy must always be protected with the highest level of respect.
All participants agree to give non-exclusive rights to any material submitted to The Washington Academy of Political Arts and Sciences and MPR Group, so that they may freely use it in digital and printed media for advertising and promotional purposes.
The Washington Academy of Political Arts & Sciences® reserves the right to disqualify, without prior notice, any work that does not comply with or break the established rules.
The Washington Academy of Political Arts and Sciences® reserves the right to revoke a nomination and/or prize, even after it has been granted. The nomination and trophies are symbols of great honor and excellence and therefore, must be respected and carried with the highest degree of dignity at all times.
When submitting an application, participants will be governed by the rules and prohibitions previously established.
CHECK LAST YEAR  WINNERS IN THIS VIDEO OF THE LAST ONLINE CEREMONY
:
WHO WAS JOSEPH NAPOLITAN?