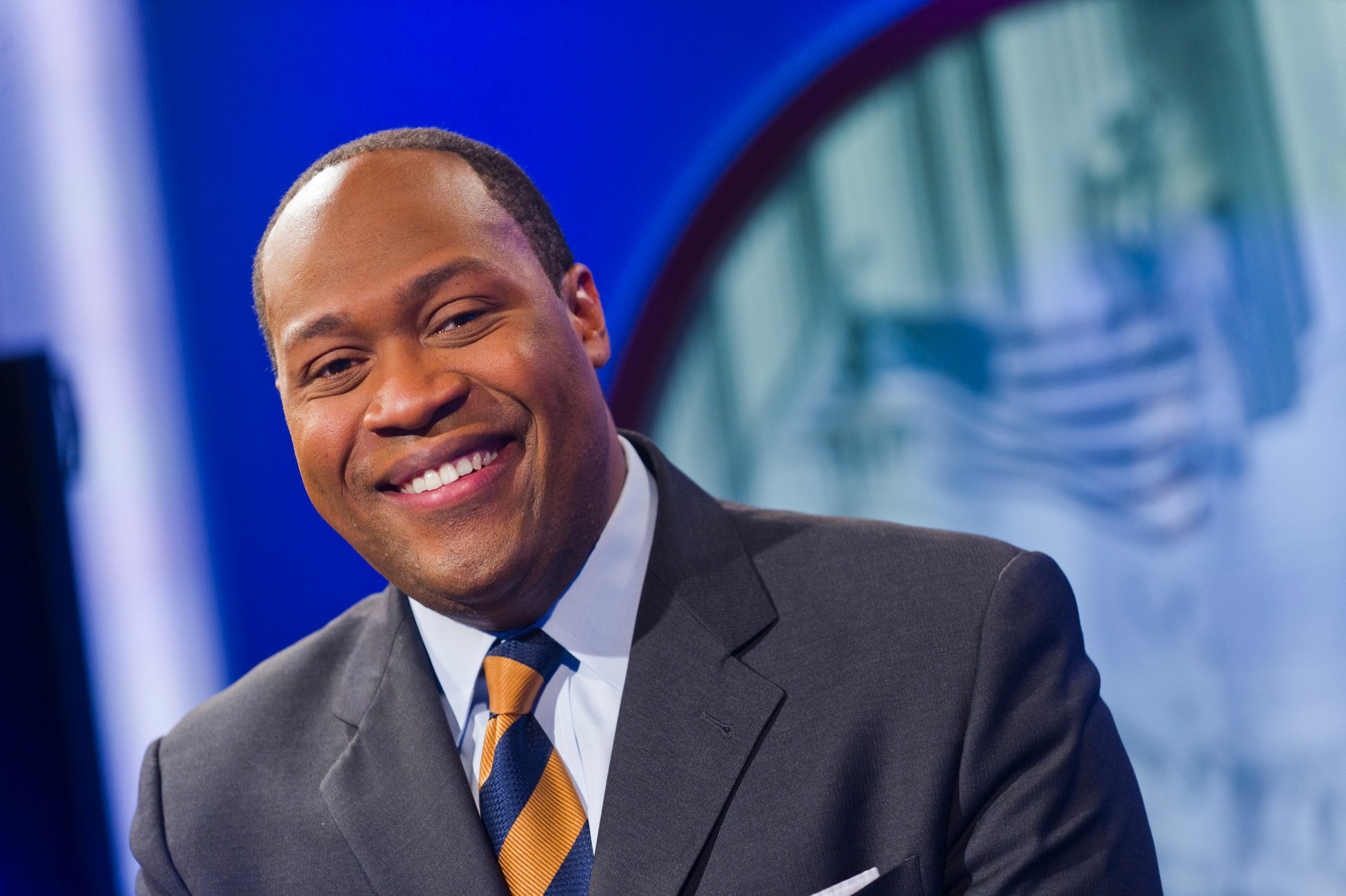 Robert Traynham
Head of Public Policy Communications Facebook
Robert Traynham is a respected political veteran and communications expert, who, for nearly two decades, has designed and executed impactful programs for elected leaders, political organizations and major corporations.   Traynham is currently the vice president of communications for the Bipartisan Policy Center (BPC), working with BPC's policy experts to advance the organization's mission to foster workable solutions for the important challenges facing the nation.
Robert Traynham es un respetado veterano político y un experto en comunicaciones, quien durante casi dos décadas ha diseñado y ejecutado programas impactantes para líderes electos, organizaciones políticas y grandes corporaciones. Traynham fue recientemente el vicepresidente de comunicaciones del
Centro de Políticas Bipartidistas (Bipartisan Policy Center -BPC), donde trabajó con expertos en políticas con el fin de avanzar en la misión de la organización de fomentar soluciones viables para los desafíos importantes que enfrenta la nación.
Before joining BPC, Traynham served as Washington, DC bureau chief for Comcast Networks, where he originated the news and public affairs content.   During his eight-year tenure, Traynham established Comcast's credibility in public affairs programming and served as host for Comcast Newsmakers and Emmy®-nominated, Roll Call TV with Robert Traynham.   Under his vision and leadership, Comcast grew its nationwide audience for these programs and attracted top-tier advertisers.
Antes de unirse a BPC, Traynham se desempeñó como jefe de la oficina de Washington, DC para Comcast Networks, donde originó la programación de noticias y asuntos públicos. Durante sus ocho años en este cargo, Traynham estableció la credibilidad de Comcast en la programación de asuntos públicos y se desempeñó como presentador para Comcast Newsmakers y para el Roll Call TV nominado al Emmy® con Robert Traynham. Bajo la visión y el liderazgo de Traynham, Comcast aumentó su audiencia nacional con estos programas y atrajo a anunciantes de primer nivel.
Traynham's career in public service began with his appointment as a White House intern during the Clinton administration.   He would go on to become one of the most respected staffers on Capitol Hill, beginning as a senior aide and press secretary for former Senator Rick Santorum (R-PA) and rising to become deputy chief of staff and communications director for the Senate Republican Conference; a role that made him the highest-ranking African-American Republican staffer in Congress.   Traynham would also serve as senior advisor to several congressional and presidential campaigns.
La carrera de Traynham en el servicio público comenzó con su nombramiento como interno de la Casa Blanca durante la administración Clinton. Se convertiría en uno de los empleados más respetados en el Capitol Hill, comenzando como asistente principal y secretario de prensa del exsenador Rick Santorum (R-PA) y llegando a ser vicejefe de personal y director de comunicaciones de la Conferencia Republicana del Senado,  un papel que lo convirtió en el afroamericano, perteneciente al Partido Republicano, de más alto rango en el Congreso. Traynham también se desempeñaría como asesor principal de varias campañas presidenciales y del Congreso.
Well-regarded by peers on both sides of the aisle for his integrity, political savvy and effectiveness, Traynham served as president of the U.S. Senate Press Secretaries Association.   Leading political publications, including Roll Call and National Journal, regularly ranked him as one of the most influential staff members in Congress.
Debido al gran aprecio y admiración por parte de los miembros del Congreso y sus colegas, Traynham se desempeñó como presidente de la Asociación de Secretarios de Prensa del Senado de EE. UU. Las principales publicaciones políticas, incluidas Roll Call y National Journal, lo llevaron a ser calificado como uno de los miembros  del personal más influyentes en el Congreso.
A native of suburban Philadelphia, Traynham holds a bachelor's degree in political science from Cheyney University.  He earned his master's degree in political communications from George Mason University and is a Ph.D. candidate studying presidential and Anglo-American history. Traynham was recognized by George Mason University with a Distinguished Alumni of the Year award, and recognized as an alumnus of distinction for Cheyney University.
Originario de los suburbios de Filadelfia, Traynham tiene una licenciatura en Ciencias Políticas de la Universidad de Cheyney. Obtuvo su maestría en Comunicaciones Políticas de la Universidad George Mason y es candidato a Ph.D. en Historia Presidencial y Angloamericana. Traynham fue galardonado con el premio al "Alumno Distinguido del Año" (Distinguished Alumni of the Year award) por la Universidad George Mason, y fue honrado alumno de distinción por Cheyney University.
Traynham also is a frequent political analyst and commentator to cable TV, radio and print media outlets, drawing on his unique experiences and access to provide insightful analysis on the American legislative process and the politics behind it.    He is an avid reader of history—in particular, American presidential history—and enjoys biking, kayaking and photography.   He is also a Professor at Georgetown University and divides his time between Washington, DC and Massachusetts.
Frecuentemente, Traynham también es un analista político y comentarista en la televisión por cable, la radio y los medios impresos, basándose en sus experiencias y acceso únicos para proporcionar un análisis profundo sobre el proceso legislativo estadounidense y la política detrás de él. Es un ávido lector de la historia, en particular de la historia presidencial estadounidense, y disfruta del ciclismo, el kayak y la fotografía. También es profesor en la Universidad de Georgetown y divide su tiempo entre Washington, DC y Massachusetts.